Configuration
This document explains how to augment napari-imagej to configure available functionality.
We assume familiarity in launching napari-imagej. Please see this page for more information on launching napari-imagej
Accessing napari-imagej settings
As soon as you launch napari-imagej, you can access napari-imagej's configuration dialog by clicking on the gear in the napari-imagej menu: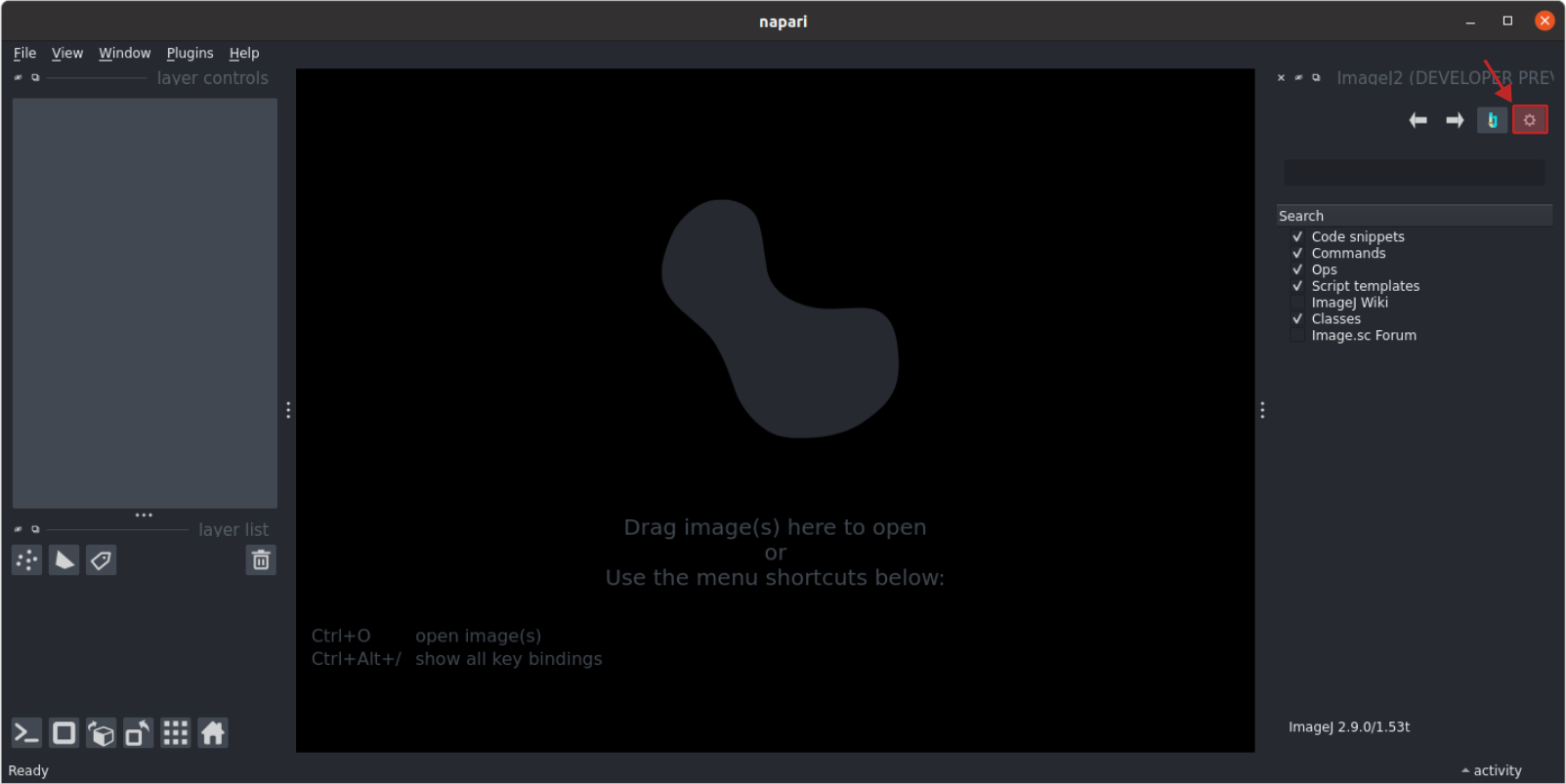 Configuring settings
Within this modal dialog are many different settings, many pertaining to the underlying ImageJ2 instance.
Note that many of these settings pertain to the underlying ImageJ2 instance, requiring a restart of napari to take effect.